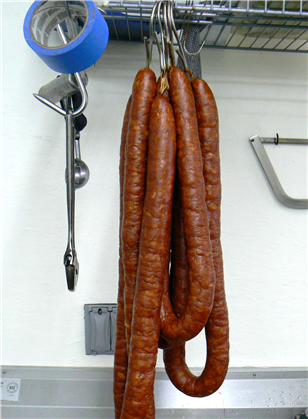 "Thank you so much for the delivery today! The meat looks great and was still fully frozen when i got home. Can't wait to cook up the lamb ribs!

Everything that we have received so far has been fantastic! The beef soup bones made excellent, very gelatinous stock. I used some in a pan sauce and it required no flour or cornstarch to thicken it. It had a lovely silky texture and elegant beefy flavor.


We also
received
a pork butt. It was huge and well marbled. I seared it on all sides and threw it in a
slow-cooker
and that evening we had the most delicious pulled pork!"


Best regards, Jenn
FREE

Neighborhood Deliveries
| | |
| --- | --- |
| | We deliver from Marysville to Portland, and from Seattle out to Duvall and many parts in between across the Puget Sound, plus, 6 SE Alaska locations, & Richland, WA. |
Order & Pay Online
Come Pick Up Your Meats
It's that simple!
What we offer...
House-made Sausages

Meats By-the-Cut

Bulk Meats

Full Service Butcher Shop

Local Livestock raised with
NO Hormones or Antibiotics

GMO Free

MGS Free

100% Gluten-Free

Humane Slaughter

Organic Grass Fed Raw Milk

Friendly Customer Service